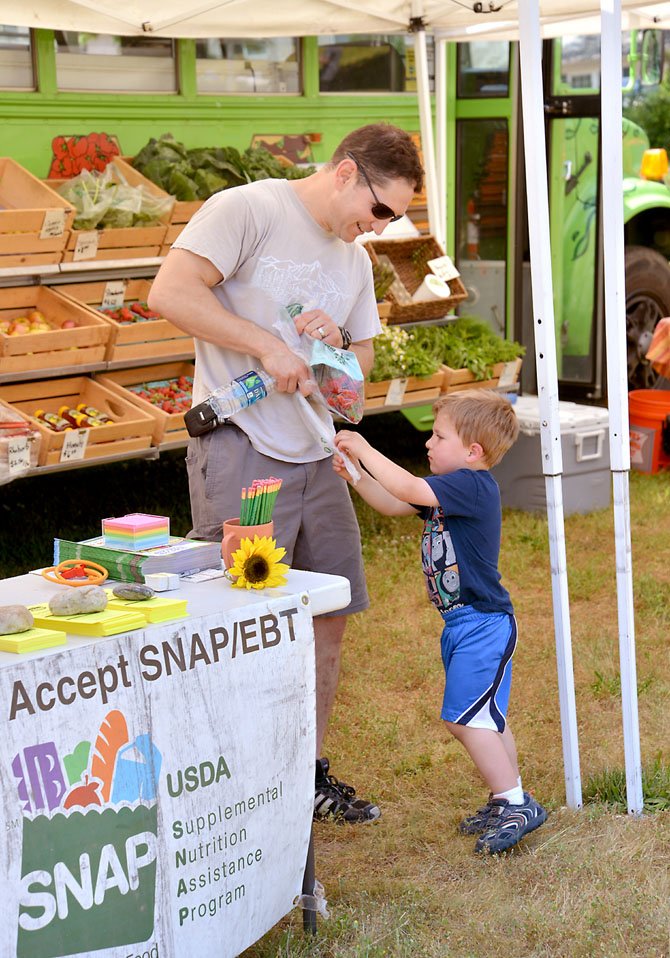 Lorton resident Al Armando gets help from 3-year-old Addison choosing fresh strawberries from the non-profit Arcadia Center for Sustainable Food and Agriculture Mobile Market bus at the Lorton Hope and Health Festival. "We were at the Library and Addie saw the moon bounce. That was it. We had to come on over. This is great," said Armando.
Stories this photo appears in:

Lorton Community Action Center meets goals set.
The Lorton Hope and Health Festival was scheduled from 11 a.m.-1 p.m. on Saturday, June 1, but a good-sized crowd had already gathered in the park venue located behind Lorton Public Library and alongside the headquarters of festival organizers Lorton Community Action Center (LCAC) quite some time before the first words of the official welcome were spoken.