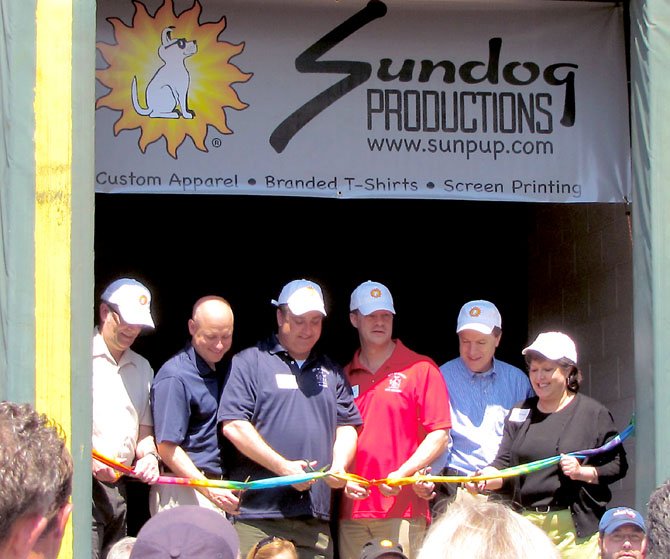 Founder CAS Shiver leading a ribbon cutting for Sundog's grand opening on Jermantown.
Stories this photo appears in:

Textile plant using green and sustainable solutions expands and celebrates grand opening.
Think a "Made in America" product that features custom tie-dye, all created in an eco-friendly way is too good to be true? Sundog Productions has it all and recently celebrated the grand opening of its 40,000-square-foot facility on Saturday, June 1. Located at 3850 Jermantown Road, Sundog Productions is the only manufacturing facility on the East Coast to adopt a method of green energy that powers the entire production process all under one roof. By using solar energy, the company estimates that it avoids CO2 production of about 80 tons a year. Jack Levenson, development director from Amidus, a clean energy company headquartered in Maryland, headed the solar installation.