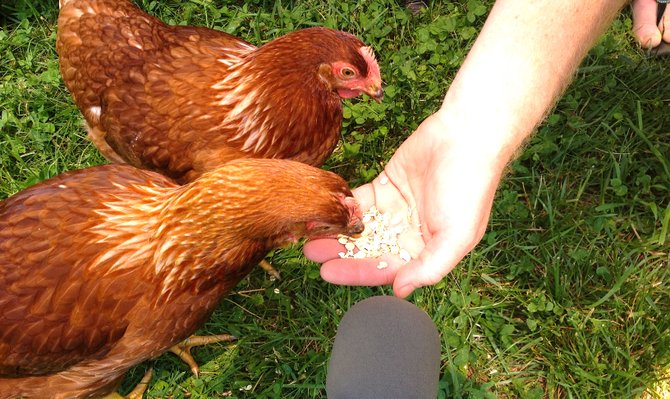 These hens are illegal, kept in an undisclosed location in north Arlington in violation of current restrictions.
Stories this photo appears in:

Panel members fail to reach consensus; submit three separate reports.
The Urban Agriculture Task Force laid an egg.

Should neighbors have to consent to backyard chickens?
Arlington County Board members are about to either lay an egg or be considered chicken.