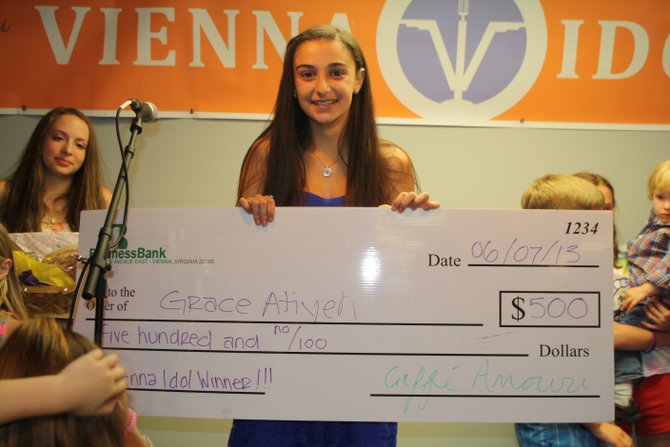 2013 Vienna Idol Grace Atiyeh accepts her $500 prize. She sang "Somewhere Over the Rainbow" to advance to the final round where she sang "I Will Always Love You."
Stories this photo appears in:

Grace Atiyeh to give her $500 prize to charities.
Six finalists waited through "The Final Countdown" to learn who would become the new Vienna Idol. From six, it came down to three in the June 7 competition.