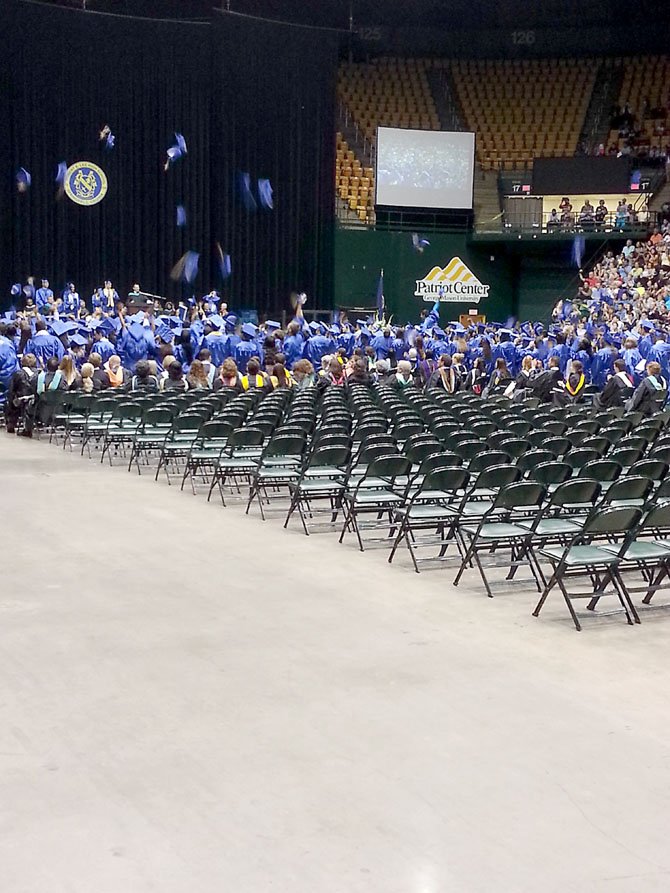 Lee seniors toss their caps in the air in celebration as they are officially announced as graduates of the school.

Stories this photo appears in:

Lancer Award to Madison Curtis and Nahom Fissaha, Faculty Award to Adeli Block and Carlos Toro.
The 417 graduating seniors of Robert E. Lee High School gathered together for the final time Monday, June 16 for the school's annual commencement ceremony at George Mason University's Patriot Center. Family, friends and honored guests were in attendance to celebrate the accomplishments of this year's seniors as they received recognition, rewards and finally, their diplomas.