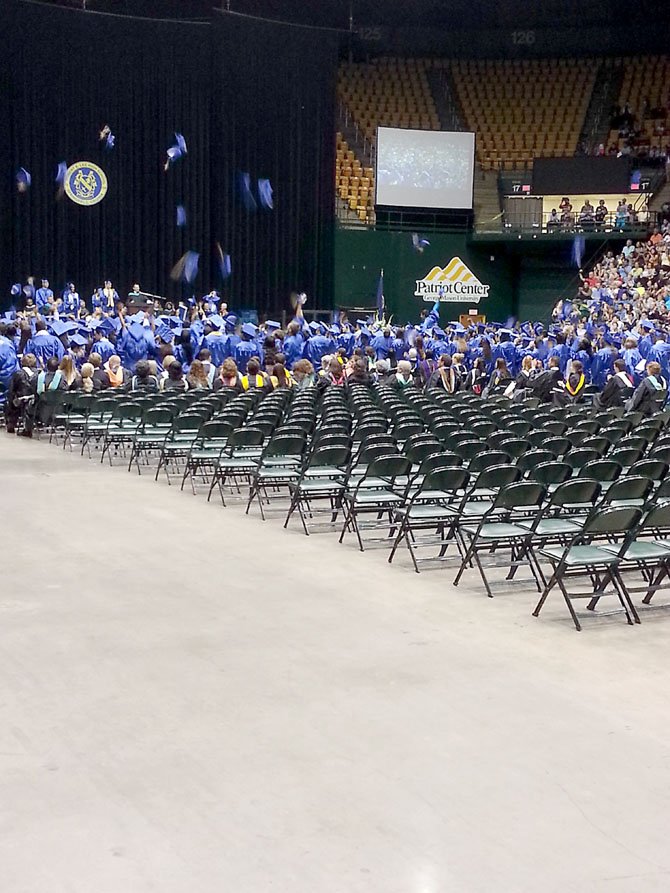 Photo Gallery
Viewpoints: Lee Graduates' Plans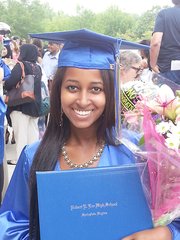 Click Photo for Flash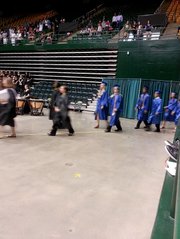 The 417 graduating seniors of Robert E. Lee High School gathered together for the final time Monday, June 16 for the school's annual commencement ceremony at George Mason University's Patriot Center. Family, friends and honored guests were in attendance to celebrate the accomplishments of this year's seniors as they received recognition, rewards and finally, their diplomas.
Madison Curtis, the Class of 2013's president, encouraged her fellow classmates to pursue experiences outside of their comfort zones in the years ahead. "In the process of trying new things and taking risks, we will make mistakes; it's inevitable. But we'll continue to learn about ourselves and the recipe that makes up our lives," she said.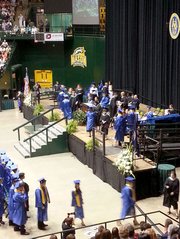 Principal Abe Jeffers presented two different awards to four students, one male and one female student for each, during the ceremony. The Lancer Award, voted on by students and given to the recipient who has been "deemed by their peers to have presented outstanding service to their class, and their school during their four years" was presented to Madison Curtis and Nahom Fissaha. Subsequently, the Faculty Award, the highest honor given by the faculty at Lee High School for service to the school and community, was presented to Adeli Block and Carlos Toro.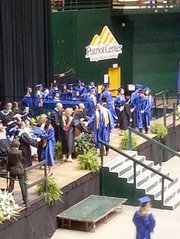 The commencement address was given by Christina Tosi, a class of '99 Lee High School graduate and owner of the popular Momofuku Milk Bar in New York City. Drawing from her experience rising from someone who baked as a hobby to actually owning a highly successful bakery, "Know who you are, and stay true to yourself," she urged, adding, "Every experience is an experience that will shape you. Every job, big or small, is an opportunity to learn and grow. Don't be above or below any job or any thing."