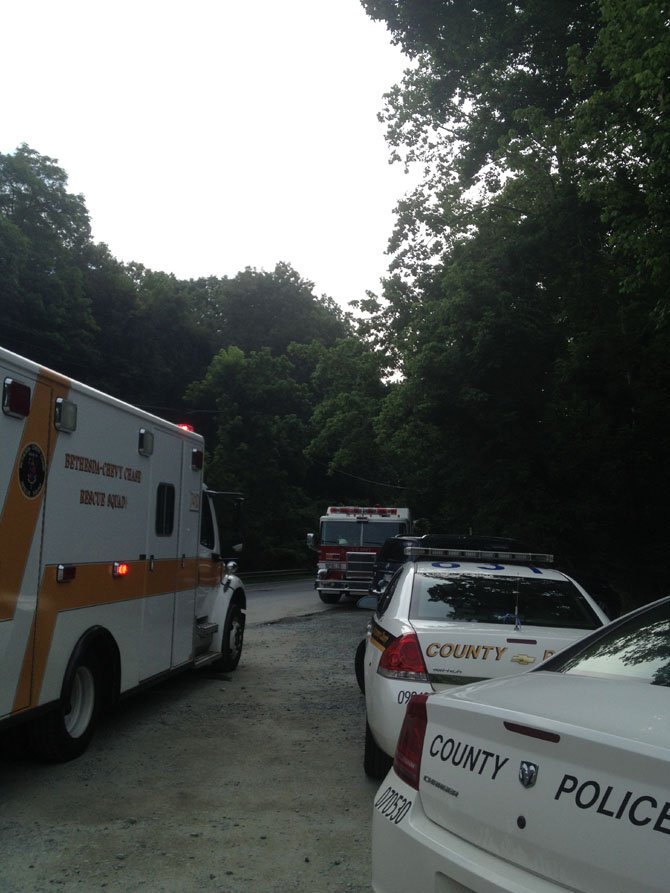 Some of the vehicles responding to the Old Anglers section of the Potomac River on Monday, June 24. Rescue efforts ended after several hours and efforts to recover the body continued at press time.

Stories this photo appears in:
A 19-year-old drowned in the Potomac River Monday. Rescue personnel were still searching for his body at the time of the Almanac's Tuesday press time.