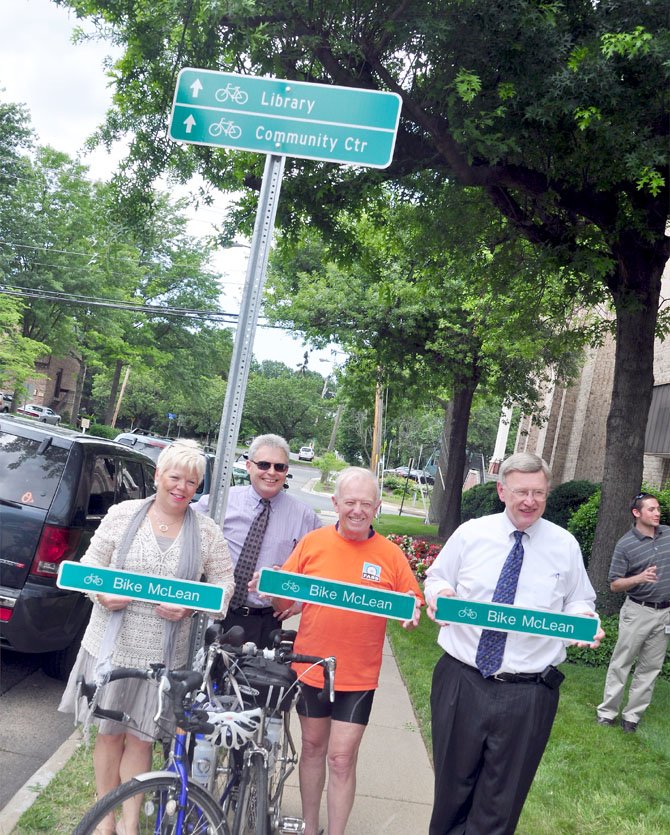 From left, Marcia Twomey, Greater McLean Chamber of Commerce president, Charlie Strunk, Fairfax County bicycle coordinator, Dennis Frew of Fairfax Advocates for Better Bicycling and Supervisor John Foust (D-Dranesville) on front of one of the new wayfinding signs in downtown McLean Thursday, June 20.
Stories this photo appears in:

Signs placed to aid cyclists and walkers through downtown McLean.
Fairfax County staff joined with bicycling advocates in downtown McLean Thursday, June 20, to celebrate the installation of several bicycle wayfinding signs. The signs give directions to bicyclists and pedestrians throughout downtown McLean to community landmarks such as the McLean Community Center, and W&OD Trail.