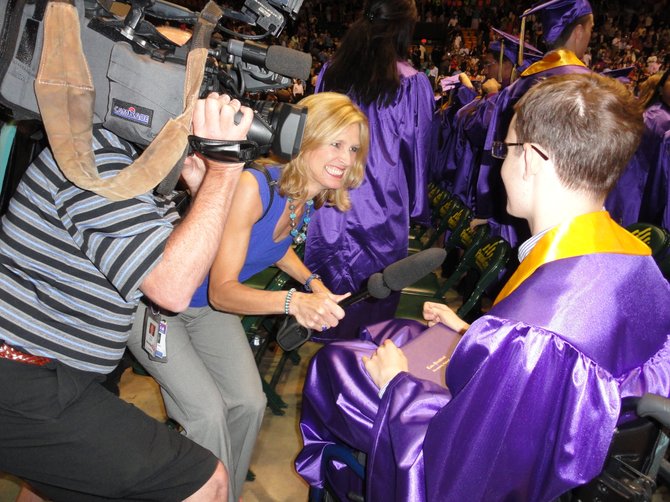 Nick Balenger was interviewed by Peggy Fox of WUSA-TV with cameraman Greg Guise after Lake Braddock's graduation at GMU's Patriot Center.
Stories this photo appears in:

Nick Balenger, paralyzed after a swimming accident, walks at the Lake Braddock graduation ceremony.
Every Lake Braddock senior who walked across the George Mason University Patriot Center stage for a diploma received applause and praise for 12 years of hard work. But only one student received a standing ovation for simply walking.