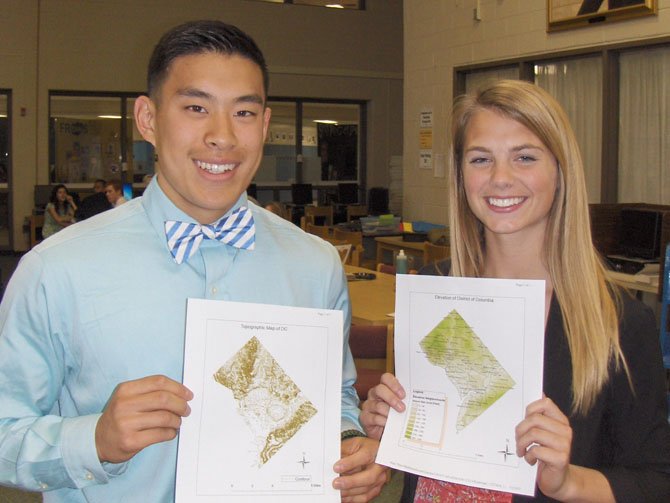 Antonio Choi and Brooke Peterson with their elevation and topographical maps.
Stories this photo appears in:

Centreville High students apply geospatial analysis to solve real-life dilemmas.
When Centreville High seniors Antonio Choi and Brooke Peterson presented their culminating, final-exam project, they did so at their school's first-ever GIS (geographic information system) Fair. And Tish McKinstry, their Geospatial Analysis teacher, couldn't have been prouder of them and their classmates.