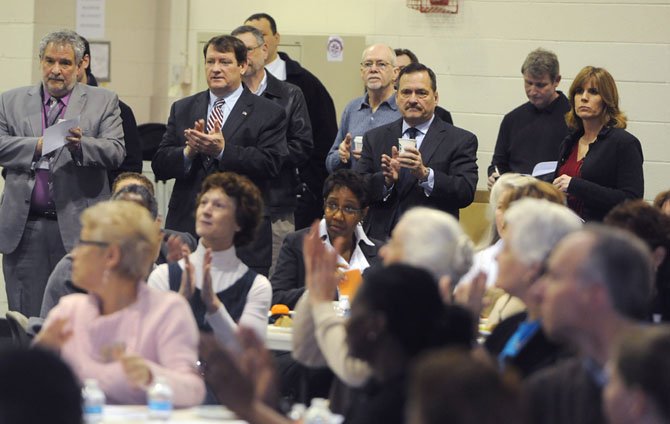 Volunteers, elected officials and representatives from area organizations attended a community debrief on March 4 at the Jubilee Christian Center. The debrief was held to reveal the results of a countywide survey on homelessness held the last week of February.

Stories this photo appears in:

Emphasis on rapid re-housing, prevention keys to success.
Despite economic obstacles and fallout from across-the-board sequester cuts, Fairfax County's number of homeless individuals declined 12 percent decline in the past year, and 26 percent since 2007.