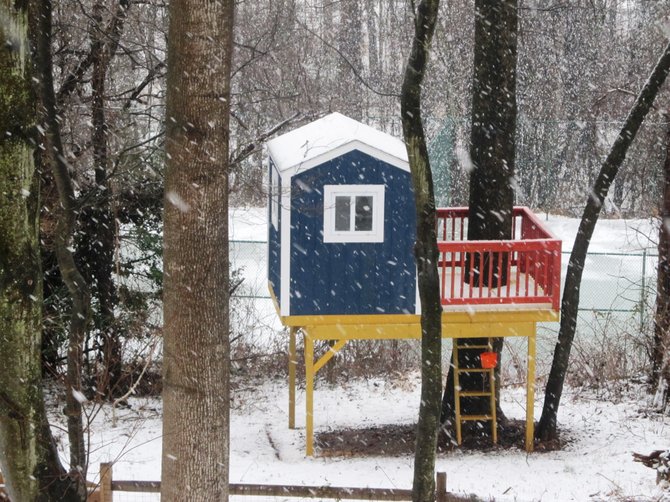 A Vienna treehouse covered in snow at 1 p.m. Wednesday, March 6.
Stories this photo appears in:

Snowstorm's impact downgraded, but slushy roads still a problem.
The National Weather Service Wednesday downgraded its Snowquester forecast from 8-10 inches to about 4-6 inches in the region. At 3:18 p.m. Wednesday, March 6, the NWS predicted total snow accumulation of 3 to 5 inches in Fairfax County before the storm fizzles out later that night, and north winds with gusts up to 45 mph in some areas, making driving hazardous.