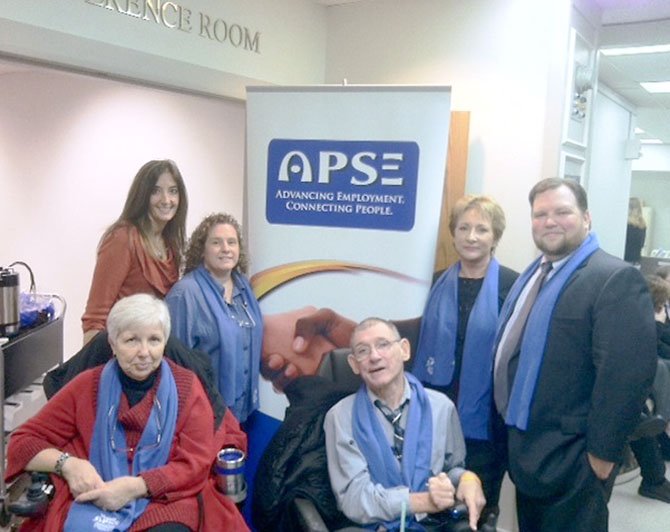 Del. Eileen Filler-Corn with members of The Association of People Supporting Employment First, a group that supports employment opportunities for the disabled.

Stories this photo appears in:

Q&A with Delegate Eileen Filler-Corn (D-41).
Transportation funding was one of the big stories to come out of Richmond during the 45-day "short session," but it wasn't the only one. Unlike Congressional gridlock, where lobbyists, special-interest groups and political aspirations converge to slow down legislation, the pace in Virginia's capitol is fast and furious. Legislation gets passed in the blink of an eye. It's a pace Delegate Eileen Filler-Corn, the second-term Democrat representing nearly 90,000 residents in Burke, Fairfax and West Springfield, knows well.