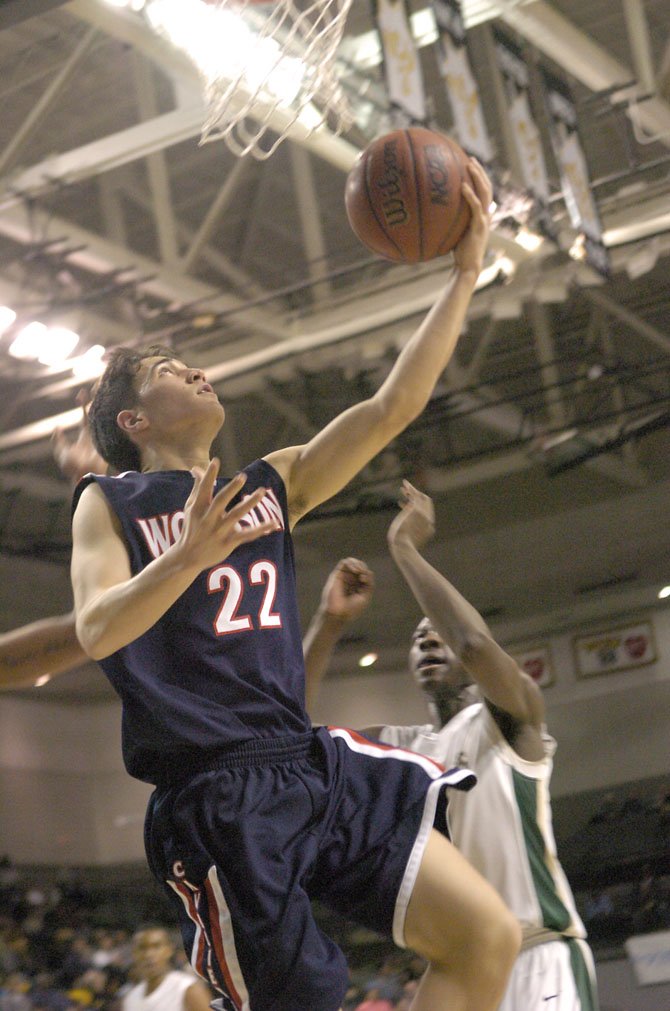 Woodson senior Michael Hansler scored a team-high 17 points during a loss to Henrico in the AAA state semifinals on March 4 at VCU's Siegel Center in Richmond.
Stories this photo appears in:

Cavaliers' season ends with loss to Henrico in Richmond.
The Woodson boys' basketball team won 25 games this season.