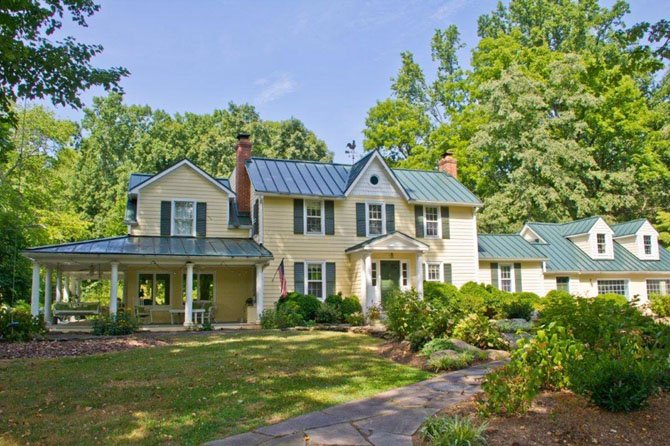 This home in the Vienna/Oakton area is featured on Virginia's 80th annual Historic Garden Week tour in Fairfax County.

Stories this photo appears in:

80th Historic Garden Week, April 20-27, 2013
Historic Garden Week 2013 will feature approximately 200 private homes and gardens open on 32 separate tours throughout the state of Virginia over eight consecutive days. It is the largest ongoing volunteer effort in Virginia and represents the coordinated efforts of 3,400 club members. One hundred percent of tour proceeds are used to enhance Virginia's landscape. For 80 years, the grounds of the commonwealth's most cherished historic landmarks have been restored or preserved with help from proceeds from Historic Garden Week including Mount Vernon, Monticello and the grounds of the Executive Mansion in Richmond.