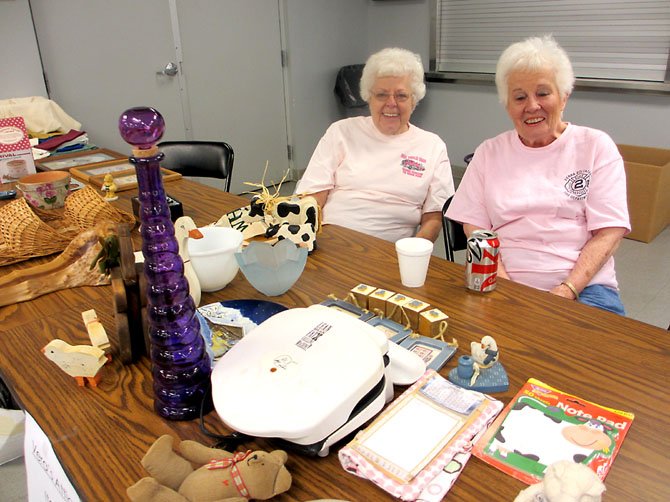 Goldie Appleton and Vera Lloyd, both with 40 years of service with VVFD Auxiliary, help out at Vera's Attic during the Auxiliary's spring craft show.
Stories this photo appears in:
Crafts show launches VVFD's spring schedule of events.
Vienna Volunteer Fire Department [VVFD] hosts community-wide public events and fundraising events.