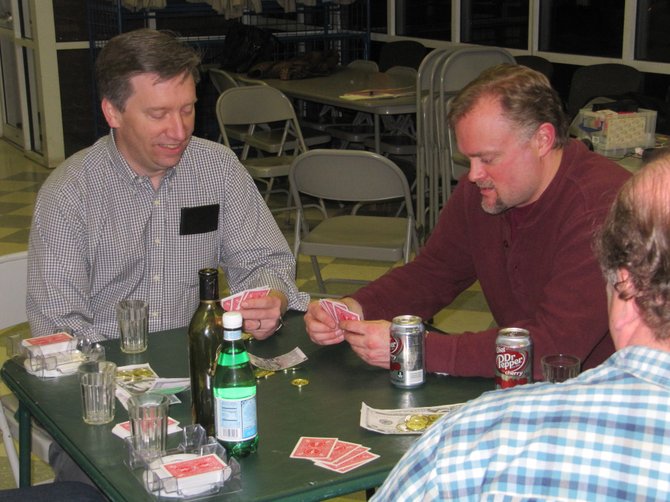 From left, Todd Huse (as Mr. Lockhard) and Ian Brown (as Nicky) in rehearsal for the Elden Street Players production of "The Seafarer."
Stories this photo appears in:
"The Seafarer" next for Elden Street Players.
Where and When Elden Street Players present "The Seafarer" at Industrial Strength Theater, 269 Sunset Park Drive, Herndon. Performances March 15-April 6: Fridays and Saturdays at 8 p.m.; Sunday matinee, March 24, at 3 p.m.; Sunday evening, March 31, at 7 p.m.; and Thursday evening, April 4, at 8 p.m. Tickets: $20. Call 703-481-5930 or visit www.eldenstreetplayers.org.