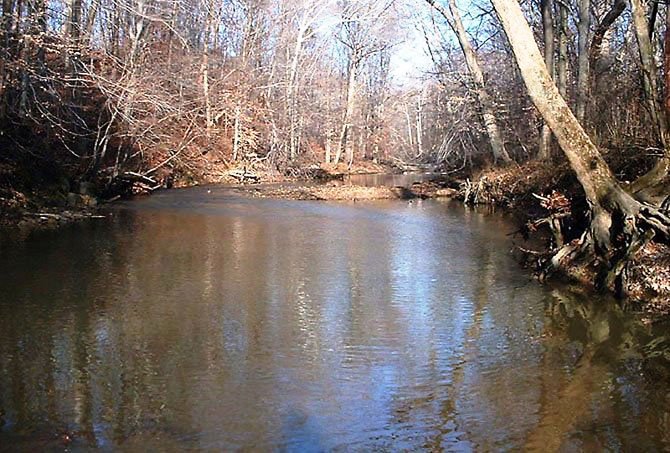 The county has been at odds with the EPA over management of the 52-square-mile Accotink Creek watershed for years.

Stories this photo appears in:
EPA regulations could have cost county $300 million.
The Environmental Protection Agency (EPA) effectively ended a two-year legal battle with Fairfax County when the agency announced last week it will not appeal a federal court decision favoring Fairfax County's handling of the Accotink Creek watershed.