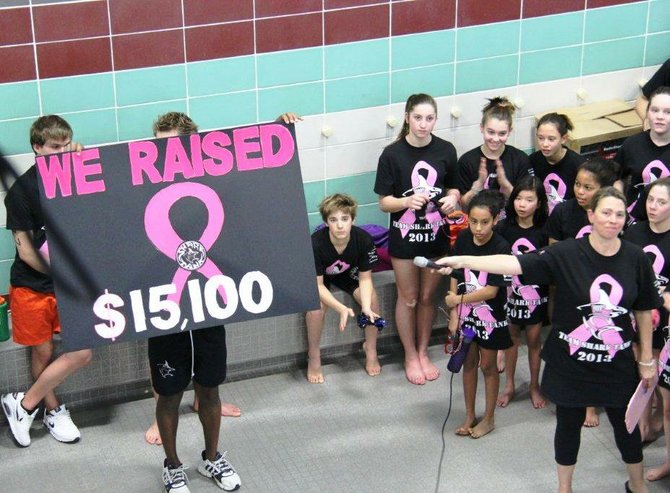 Shark Tank swimmers gather around coach Patty Friedman, co-founder of the team, as she announces the fundraising total for the Sunday, March 3, marathon to raise funds and awareness for breast cancer.
Stories this photo appears in:

Swimmers raise $17,000 for breast cancer awareness during annual marathon.
One woman is diagnosed with breast cancer every three minutes, and one woman will die of breast cancer every 13 minutes in the U.S. On Sunday, March 3, 38 members of the Shark Tank Racing Squad swam for three hours to put a dent in that brutal statistic.