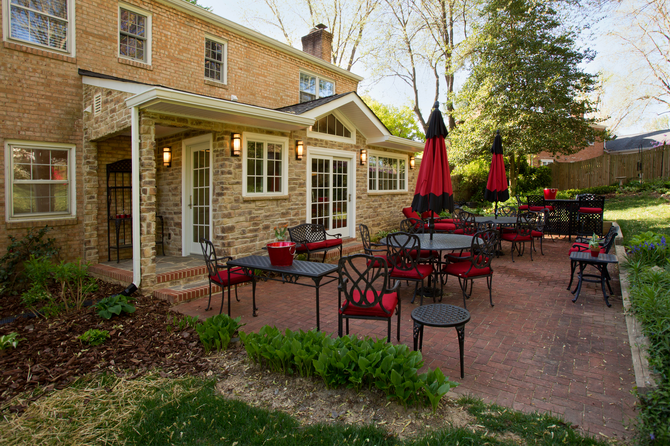 Fairfax-based firm RJK Construction, Inc. received top honors in the category of "Residential Addition $100,000 to $250,000" for a project that included this outdoor entertaining area. Company president Robert Kalmin says the homeowners wanted to make their exterior landscaping a visual point.

Stories this photo appears in:

Local contractors get top honors for remodeling projects.
From designing a kitchen with a concave glass tile backsplash to creating a backyard with a fireplace and pool, some local home remodelers were honored recently with the National Association of the Remodeling Industry's (NARI) 2013 Regional Contractor of the Year awards for design acumen. Winning projects ran the gamut from historic preservation projects to environmentally conscious conceptions.