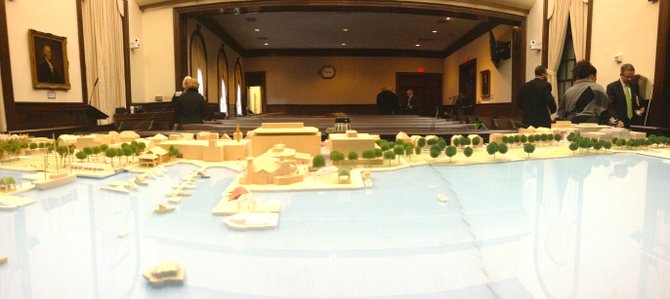 A model of the waterfront plan is displayed in City Council chambers.
Stories this photo appears in:

Six-to-one vote opens the door to higher density and overturns longstanding ban on hotels.
Members of the Alexandria City Council cast what may become one of the most important votes in their career last weekend, approving a controversial zoning change that would triple density at three sites slated for redevelopment compared to what's there now.