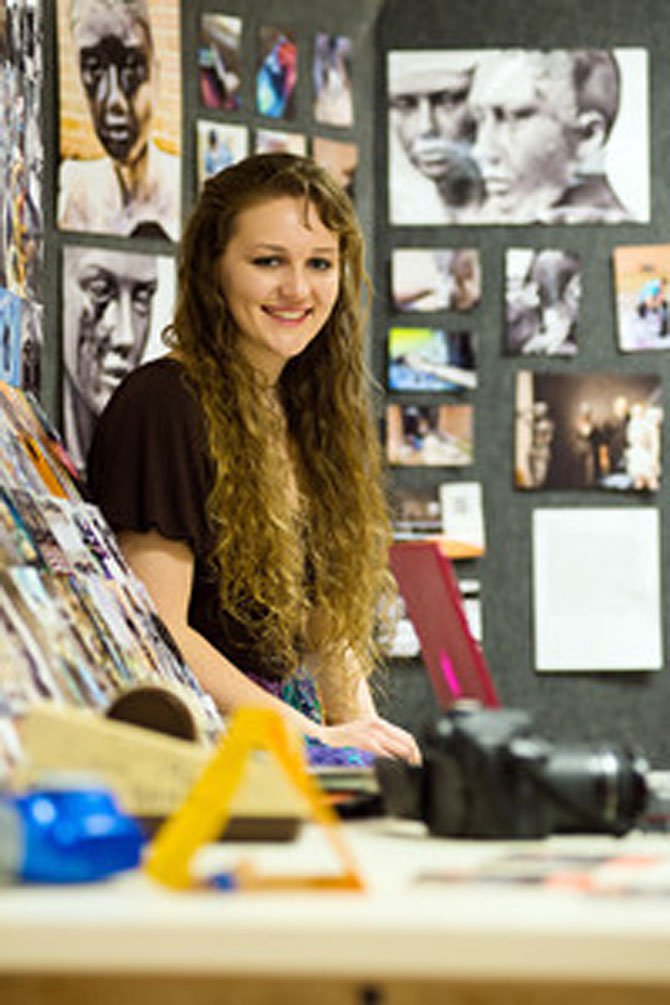 Dylan Staniszewski, Class of 2013, presents her photographs at Oakton High School's 2013 Exhibition of Learning.

Stories this photo appears in:
Welcome to the 2014-2015 school year! As the 10th largest school system in the nation, Fairfax County Public Schools (FCPS) continues to evolve and focus. We reorganized, created a Portrait of a Graduate (http://www.fcps.edu/supt/portrait/index.shtml), began to develop a strategic plan and multi-year budget.