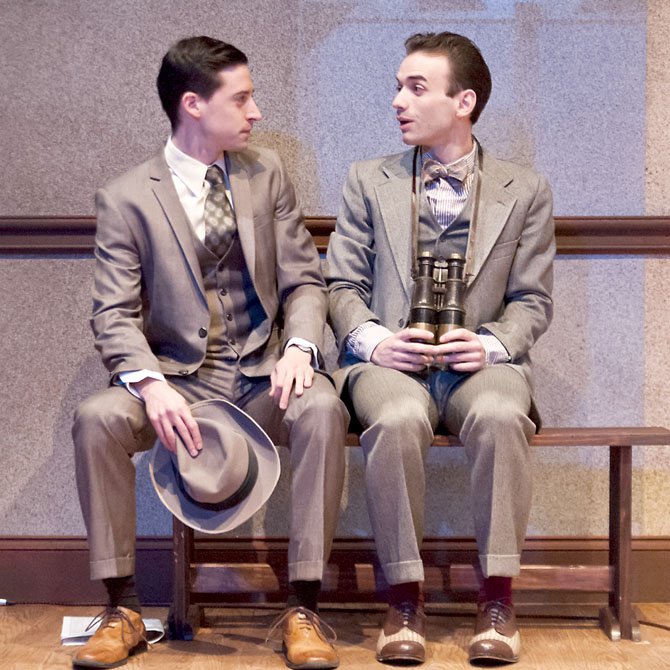 Stephen Russell Murray, left, and Alex Mandell as Leopold and Loeb in the 1st Stage production of John Logan's "Never the Sinner."

Stories this photo appears in:
'Never the Sinner' at 1st Stage.
It was the "trial of the century" that mesmerized the nation in 1924. Two teenage college students, Nathan Leopold and Richard Loeb, went on trial for the murder of a 14-year-old boy. They were defended by the most famous defense lawyer of the day, Clarence Darrow. These facts and the ultimate outcomes are easily found on Wikipedia.