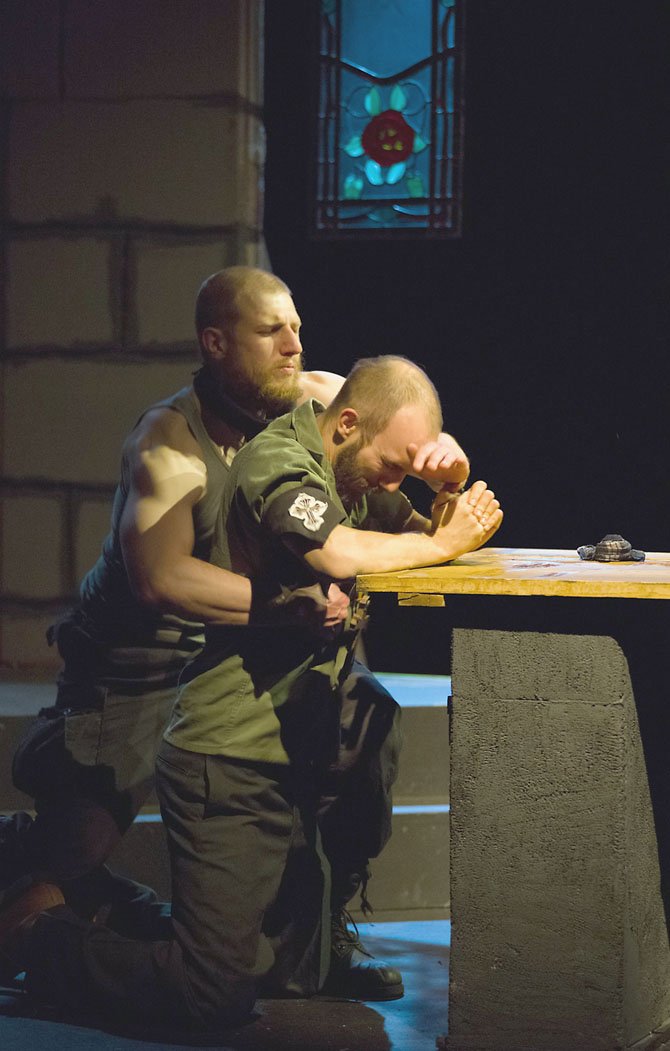 Will Hayes as Hecate and Keegan Cassady as Lennox in The American Century Theater's performance of "Voodoo Macbeth."
Stories this photo appears in:

American Century stages dark Orson Welles drama.
William Shakespeare's "Macbeth," considered by many to be one of his darkest tragedies, tells the story of a Scottish general named Macbeth who commits murder to become king and fulfill his ambition for power. In 1936, a young Orson Welles staged his own legendary adaptation of the play, "Voodoo Macbeth," which is reimagined now by The American Century Theater.