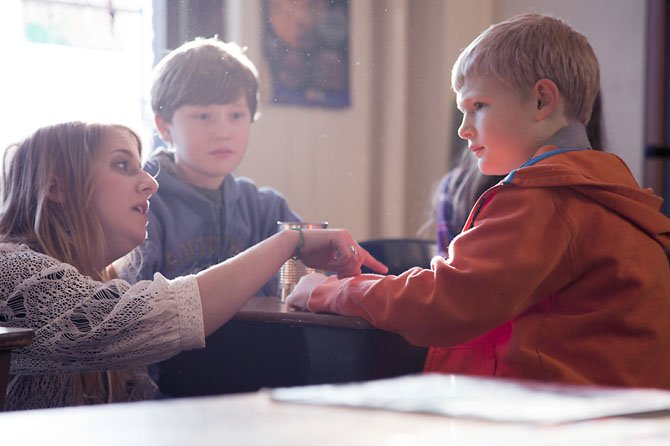 Director Nicole Rosen with Chris Brodbeck as Sam Gold and Theo Van Golen as his friend Mason. "I had to explain to him where his father went. I do a lot of situational directing," said Rosen.

Stories this photo appears in:

Nicole Rosen's 16-minute "Toy Soldier" will show at the GI Film Festival in May.
When Nicole Rosen sets out to make a film, she doesn't shy away from sensitive subject matter—she pursues it. One of her first projects in high school was called "Life Chronicles." "Basically I shot people who were dying, suffering from terminal diseases," Rosen said. "They wanted to film their lives for their families. I think it really hit something—my first really intense experience in filmmaking."