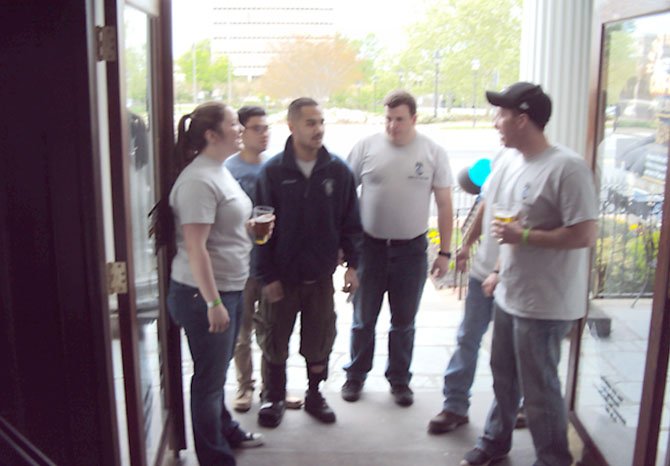 Officer Long Dinh was met with applause and cheers when the doors to Hard Times Cafe opened.
Stories this photo appears in:

A community celebrates and supports Officer Long Dinh.
On Sunday, April 28, Officer Long Dinh arrived at the fundraiser hosted by the Fraternal Order of the Police (FOP) and was met with enthusiastic applause and praise.