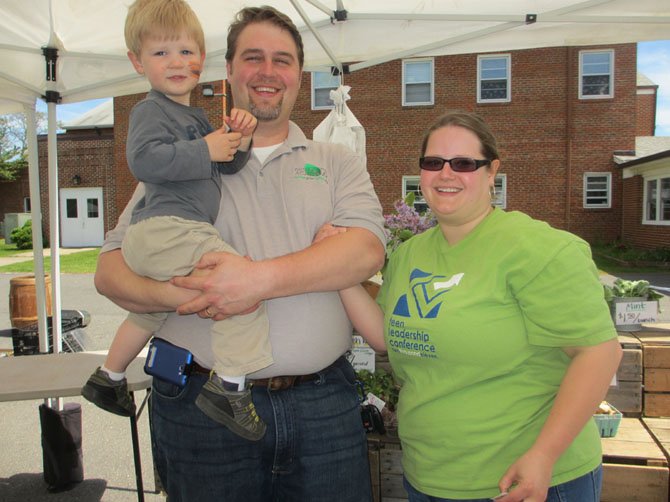 David and Shannon Matthews, with 3-year-old son Devin, reached out to the Optimist Club when they heard the Vienna Farmers Market needed a new home. Shannon Matthews is community outreach director of Faith Baptist Church and husband David is the church's pastor.
Stories this photo appears in:

Spring produce and family activities marked opening day.
Opening day of the Vienna Farmers Market—in its new home on Center Street—looked as much like a spring fair as it did farmers' market. May 4 was sunny and warm and shoppers turned out by the dozens and dozens to enjoy the initial rites of spring, from baseball at Waters Field to the food and fun at the farmers market. Operated and sponsored by the Optimists Club of Greater Vienna, the farmers market found a welcome on the grounds of Faith Baptist Church, across the street from Waters Field and caddy-corner from the firehouse.