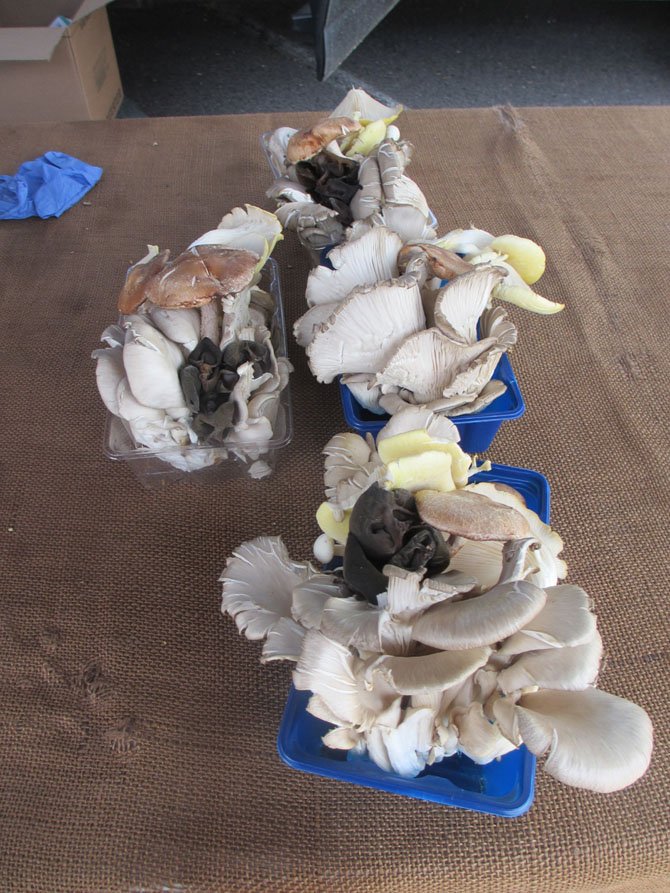 Mother Earth offered an exotic selection of organic mushrooms, priced from $4 for a basket of button mushrooms to about $10 for black trumpet mushrooms. The stand sold baskets of mixed mushrooms as well, and shoppers milled around asking questions of the vendor.
Stories this photo appears in:

Spring produce and family activities marked opening day.
Opening day of the Vienna Farmers Market—in its new home on Center Street—looked as much like a spring fair as it did farmers' market. May 4 was sunny and warm and shoppers turned out by the dozens and dozens to enjoy the initial rites of spring, from baseball at Waters Field to the food and fun at the farmers market. Operated and sponsored by the Optimists Club of Greater Vienna, the farmers market found a welcome on the grounds of Faith Baptist Church, across the street from Waters Field and caddy-corner from the firehouse.