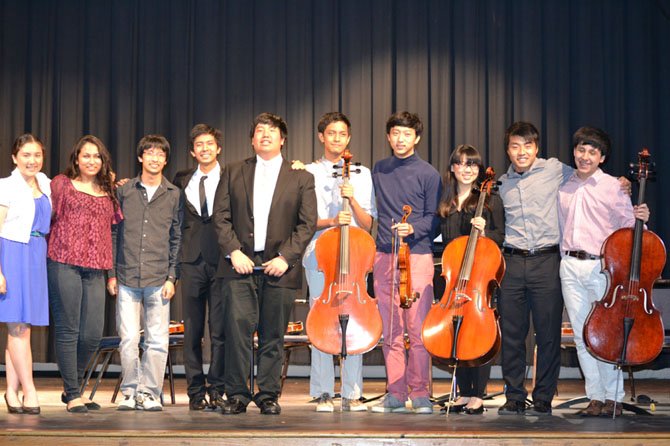 Musicians who performed Paul Li's compositions, from left:
Alexandra Fraley, Sara Ibrahim, Alan Chiang, Alexander Quion, Paul Li, Patrick Quion, Gene Kim, Constance Chiu, Hoonie Kim and Harrison Nam.

Stories this photo appears in:

In his senior recital, Langley High School student Paul Li performed piano solos and presented many of the compositions that he wrote during the school year. He conducted the concert, entitled "A Musical Journey," at the Langley High School Auditorium on Friday, May 10.