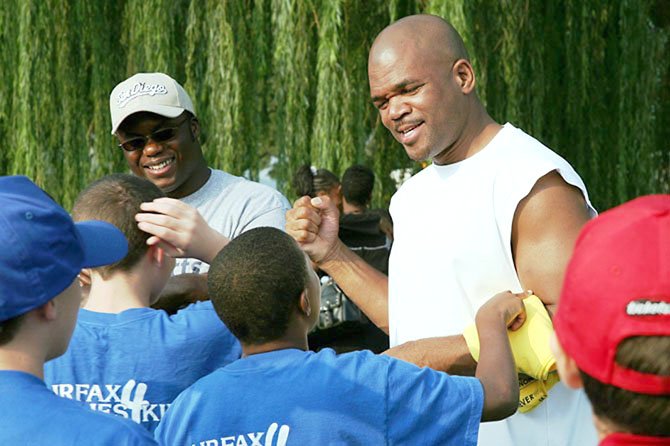 Pastor King Rhodes (left) has organized several 5K walks to benefit Fairfax Families4Kids, a mentoring program for foster youth. During the first fundraising walk in 2006, Rhodes enlisted the help of rapper Run DMC (right), who grew up in foster care.
Stories this photo appears in:

Q&A with Pastor King Rhodes.
Pastor King Rhodes is founder and senior pastor of His Church International Christian Center (HCICC) in Springfield, and has been involved in Christian ministry and community outreach for more than 20 years. As a longtime advocate for foster youth, Rhodes and his ministry help support the mission of Fairfax Families4Kids, a foster-mentoring program for teens in Fairfax County. On Saturday, May 18, Rhodes' church will sponsor the organization's 5-K Walk during Foster Care Appreciation Month.