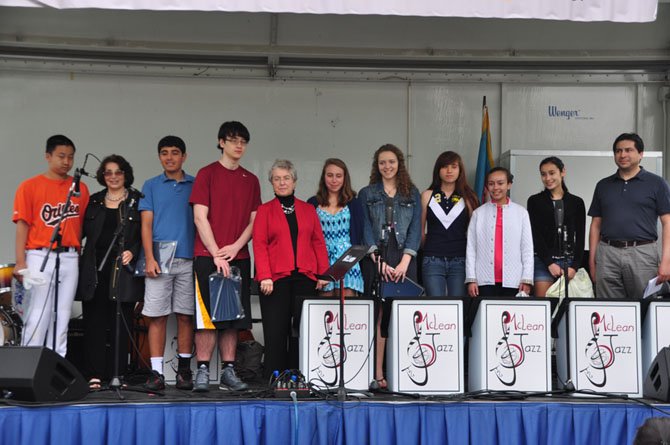 From left, Teen Character Award winners Ben Wang, McLean Citizens Association President Sally Horn, Alex Soltany, William Davis, school board member Janie Strauss, Alex Riddell, Anna Pope, Charlotte Heffelmire, Jade Davis, Azeta Peters and Ben Wiles of Fairfax County. Not pictured are winners Bel Kelly-Russo, Cameron Thompson and Arjan Peters.
Stories this photo appears in:
The McLean Citizens Association presented 11 local teenagers with their Teen Character Awards during McLean Day Saturday.