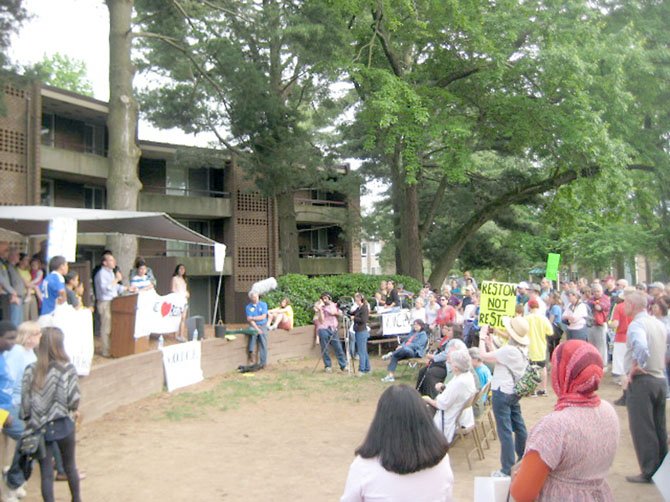 The walk ends in the center of Crescent Apartments where the final speakers share their stories.
Stories this photo appears in:

Faith communities and residents host a walk to raise awareness of possible loss of affordable housing.
On Sunday, May 19, V.O.I.C.E (Virginians Organized for Interfaith Community Engagement) walked with many residents of Reston, and tenants of Crescent Apartments to raise awareness of affordable housing in Reston and more specifically—plans to redevelop the Crescent Apartments on North Shore Drive from 181 units to much larger 700-900 units.