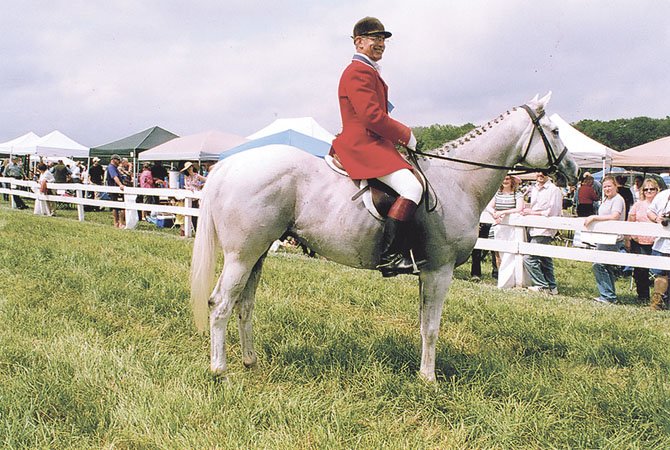 Dick Hagen, honorary whipper-in for Potomac Hunt, and his horse, "Hawaii," were the heroes of the day at the 61st running of the Potomac Hunt races.
Stories this photo appears in:
Mark the calendar for fun things this spring.

A loose horse adds drama to 61st annual race program.
Headed down the half-mile homestretch, going hell bent for leather toward the finish line, were six race horses and their jockeys all vying for the Labadie Mill Perpetual Trophy, a mile and a half flat race for ladies only. It was the fifth race of the Potomac Hunt's 61st annual race program. It was not exactly billed as the featured event, or the most exciting. That was soon to change.