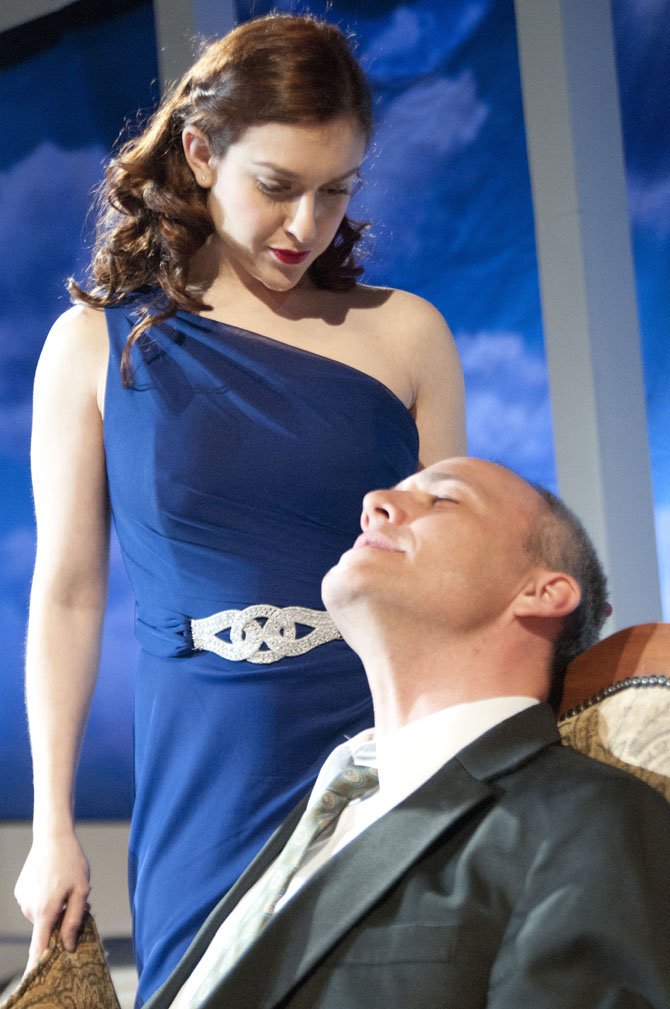 Dani Stoller as Elvira and Steven Carpenter as Charles in the 1st Stage production of Noel Coward's "Blithe Spirit."
Stories this photo appears in:

1st Stage presents "Blithe Spirit" by Noel Coward.
Light-hearted fare has arrived at Tysons 1st Stage in the guise of Noel Coward's 1941 hit, "Blithe Spirit." It is a lovely dessert-like confection of escapist froth and meringue. But its age—it was written during the "keep calm and carry on" times of the London Blitz of World War II—is beginning to show even under the assured direction of Lee Mikeska Gardner.