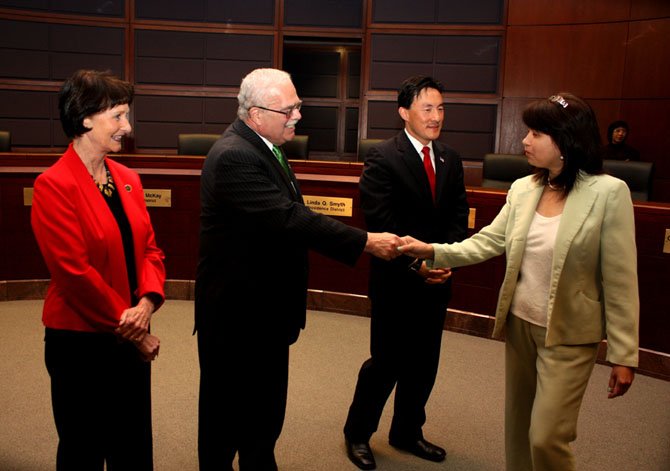 Bulova, Connolly and Keam congratulate one of the 100 new U.S. citizens who were sworn in Friday at a ceremony at the Fairfax County Government Center.
Stories this photo appears in:

Congressman Connolly, Chairman Bulova, Delegate Keam participate in naturalization ceremony in Fairfax.
The new citizens, accompanied by many family members, filled the Government Center's auditorium for the naturalization ceremony held by the U.S. Citizenship and Immigration Services. Congressman Connolly, Chairman Bulova and Delegate Keam addressed the group, each describing in their words what it meant to be an American.