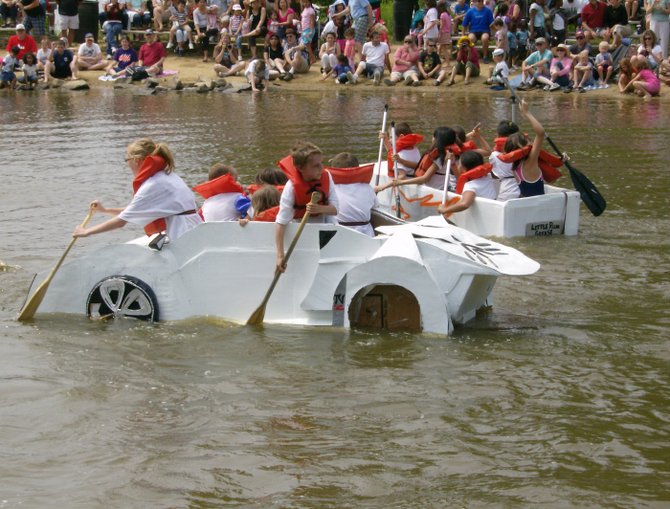 The cardboard boat regatta, one of the most popular Springfield Days activities, will be held at Lake Accotink Park on Sunday, June 2.
Stories this photo appears in:

The Herndon Festival, Relay for Life and Springfield Days/Party in the Park are only a few of the events taking place in the summer of 2013.

A community wide celebration returns Saturday and Sunday, June 1-2.
Springfield Days is a community wide celebration that takes place the weekend after Memorial Day each year. This year it will be held on Saturday and Sunday, June 1-2, with multiple events on each day. Springfield Days includes many different types of events and activities that provide fun and entertainment to all ages. Visit http://www.springfielddays.com/ for more information.