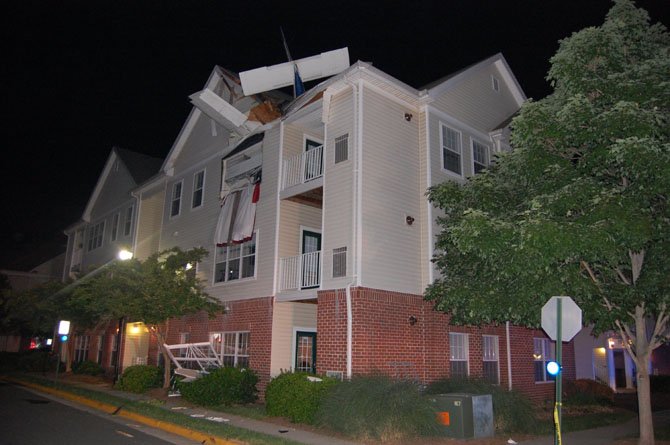 There was significant exterior damage to the apartment building, so state police evacuated all occupants.
Stories this photo appears in:

Pilot and passenger survive the crash.
Virginia State Police were called to an apartment complex on the 2200 block of Astoria Circle in Herndon at 12:17 a.m. Friday, May 31. A two-seat, single-engine Cessna had crash landed into the top floor of a three-story apartment building. The nose of the plane came to rest on the living room floor of a third-story apartment.