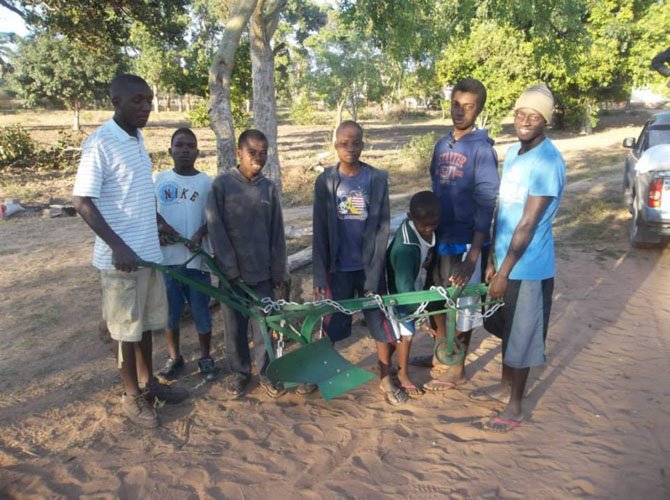 Residents of a village in Mozambique with an oxen plow which was purchased by funds raised by Touching Heart, a Herndon based nonprofit that gives children the chance to give back.
Stories this photo appears in:

Touching Heart aims to train next generation of compassionate leaders.
As her birthday approached several years ago, Taylor Yi of Herndon realized she wasn't that excited about another year of presents from her friends.