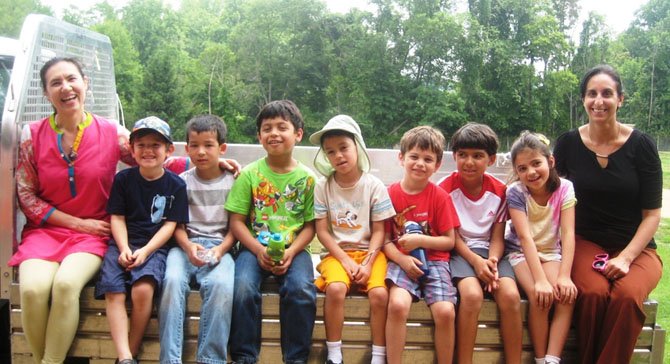 A happy crew aboard the Home Depot truck after an outdoor learning session with Home Depot community partners. Left to right: Nuria Gabitova, Aidan Stone, Collin Stella, Iyush Hoysal, Diego Tablett, Mark Chklovskii, Rohan Alemblaseril, Samantha Chklovskii and Anu Gupta.
Stories this photo appears in:

iSchool for the Future practices STEM and SEL learning.
Students at Forestville Elementary School were the first to experience the rewards of a new hands-on science program currently being implemented by iSchool for the Future, a nonprofit organization based in Great Falls.