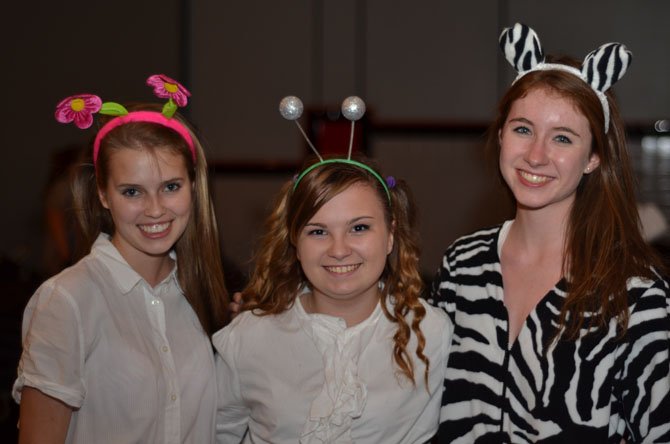 Herndon High School junior Madison Hummel, sophomore Robin McGrath and Bonnie Sasseen in a dress rehearsal for the fall 2013 musical "Seussical."
Stories this photo appears in:

Since September, students of Herndon High School have been practicing and perfecting their presentation of "Seussical," a musical by Lynn Ahrens and Stephen Flaherty based on the books of Dr. Seuss that debuted on Broadway in 2000. "This is the debut production of 'Seussical' at Herndon High School," Zoë Dillard, Herndon High School Theatre Director said.