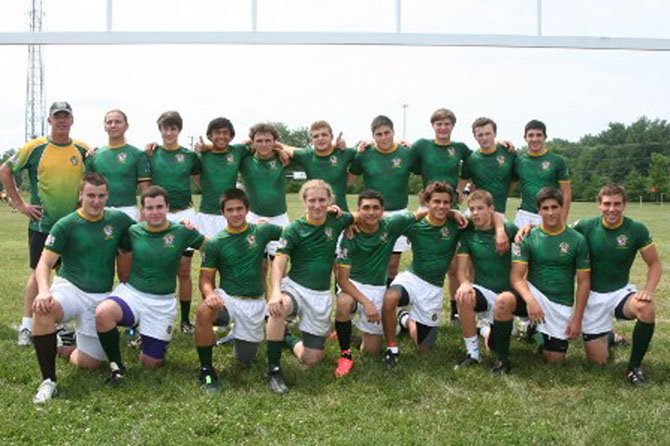 Great Falls Youth Rugby high school team with coach, Gary Coetzee.
Stories this photo appears in:
For 2014 season, Eagles look for more new players and coaches.
This past summer, there was a new group marching in the Fourth of July parade – 40 or so kids and parents affiliated with Great Falls Rugby. The Eagles even brought along a candy-tossing mascot. Reaction to the new organization varied. "I didn't know Great Falls had a rugby club;" "I want to sponsor you next year;" and "Do those little kids tackle?" were all overheard. The answer to the later question is, "not the little ones."