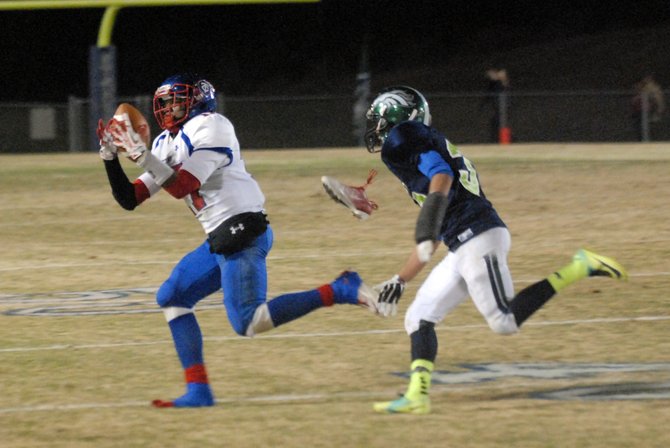 T.C. Williams receiver Tyrice Henry finished with 102 receiving yards against South County on Friday night.
Stories this photo appears in:

South County outscores T.C. Williams 37-6 in final two-plus quarters.
South County defeated T.C. Williams 51-27 in the first round of the 6A North region football playoffs on Friday.