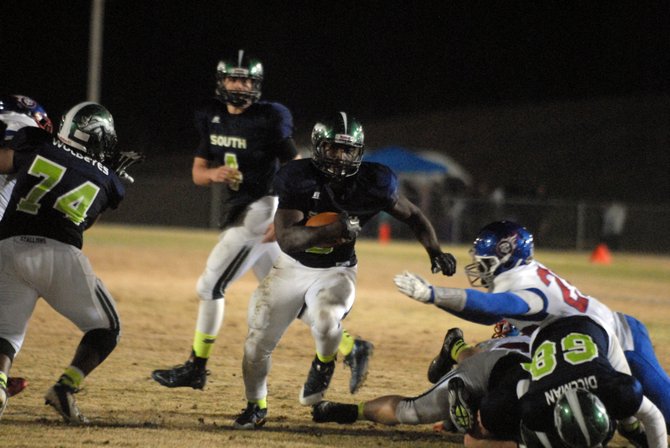 South County fullback Ed Kargbo rushed for 118 yards and three touchdowns against T.C. Williams during the teams' 6A North region football playoff game on Friday night at South County High School.
Stories this photo appears in:

South County outscores T.C. Williams 37-6 in final two-plus quarters.
South County defeated T.C. Williams 51-27 in the first round of the 6A North region football playoffs on Friday.