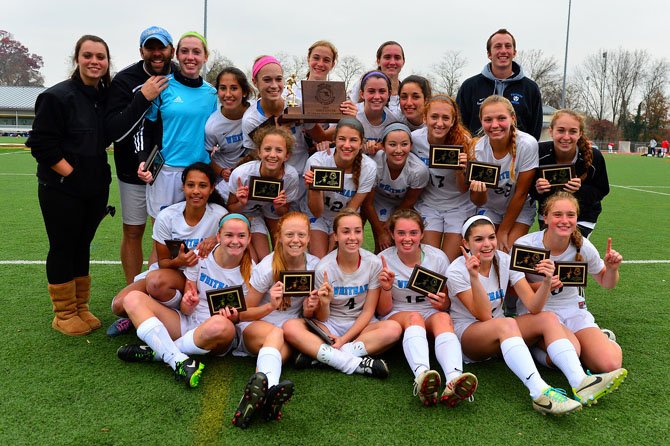 The Whitman girls' soccer team won the 2013 4A Maryland state championship.
Stories this photo appears in:

Here is a look at the top Potomac sports moments of 2013.
The year 2013 provided several exciting moments in local sports. For Whitman High School, the girls' basketball team won a region title before suffering a one-point loss in the state semifinals. The girls' soccer team made it all the way to the state final --- and won. For Wootton, the golf team repeated as state champion while the field hockey team fell just short of a state title. Here is a look at the top moments in Potomac sports for 2013.