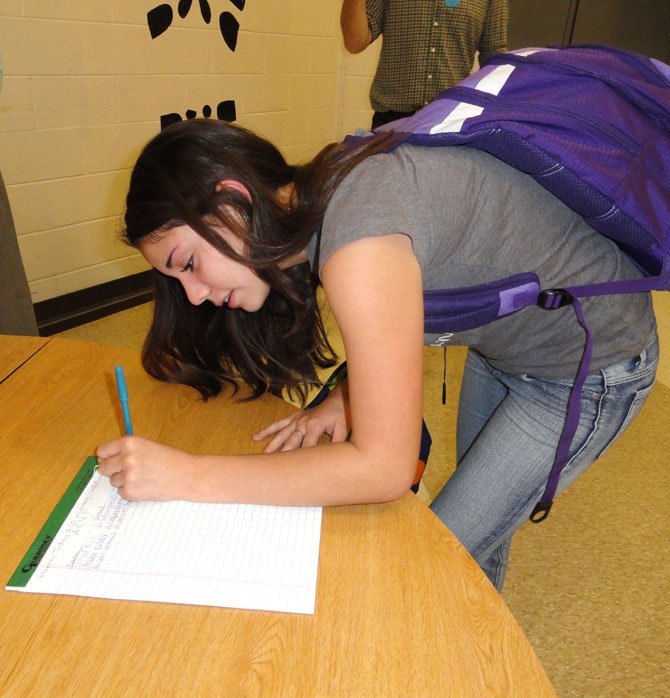 Sophomore Alison Gomeiz signs up for the interest meeting.
Stories this photo appears in:

Part of Bullying Awareness Week, AC4P recognizes acts of kindness.
Not bullying means more than just not taunting or hitting someone; it also means being kind and considerate. So it was fitting that members of Virginia Tech's program, Actively Caring for People (AC4P), shared their message Monday, Nov. 18, during the first day of Cluster VII's Bullying Awareness Week.