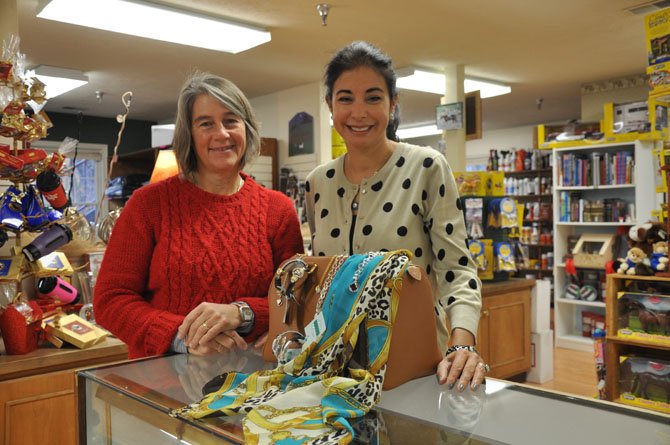 Owner Sarah Kirk, left, and jewelry designer Patricia Barta with a selection of purses and other leather goods, Italian silk scarves and Patricia Barta jewelry are available at The Saddlery.

Stories this photo appears in:

Holiday on Parade at The Saddlery, Great Falls Nails & Spa, and Great Dogs of Great Falls.
The Saddlery at 731-E Walker Road in Great Falls is well-stocked with reasonably priced holiday gifts that range from Patricia Barta custom designed Greek leather and cubic zirconia magnetic clasp bracelets to equestrian themed items like Breyer horses, including the 2013 holiday horse, "Holiday on Parade."