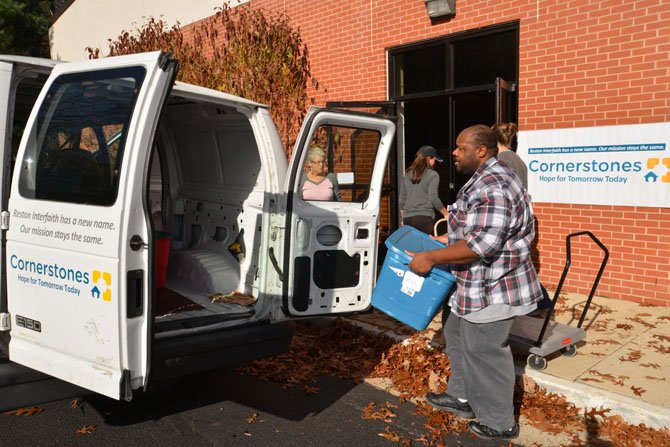 Nothing goes to waste – as Cornerstones Program Assistant Curtis Whitlow collects some of the items not used in the Thanksgiving Food Drive Distribution. "This will go back to the Cornerstones Warehouse for the Food Pantry." With eight years of service to the organization, Whitlow admits he loves his job. "I'm the 'muscle' around here! But I'm telling you, we make sure the food we distribute is top-notch!"

Stories this photo appears in:

Organizations and individuals step to transform 'The Holiday Season' into 'The Season of Giving.'
Thursday, Thanksgiving, traditionally marks the beginning of "The Holiday Season." The Christmas Shopping Derby will kick off at midnight for many of the big retailers, and the frantic rush of decorating, card sending, gift buying, wrapping, parties, baking, cooking, preparing for visitors or preparing to travel shifts into high gear.