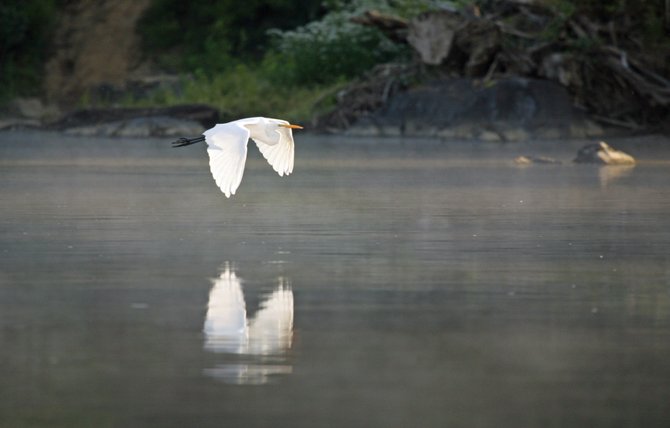 "Great Egret" by Walt Lawrence
Stories this photo appears in:

Great Falls photographer Walt Lawrence stages a new exhibit at Katie's Coffee featuring images from his "On the Potomac at Riverbend" collection. The exhibit opened on Oct. 1 and will run through the end of the month. Over the past 15 months Lawrence has been shooting waterscapes and wildlife from a boat in the Potomac off of Riverbend Park.