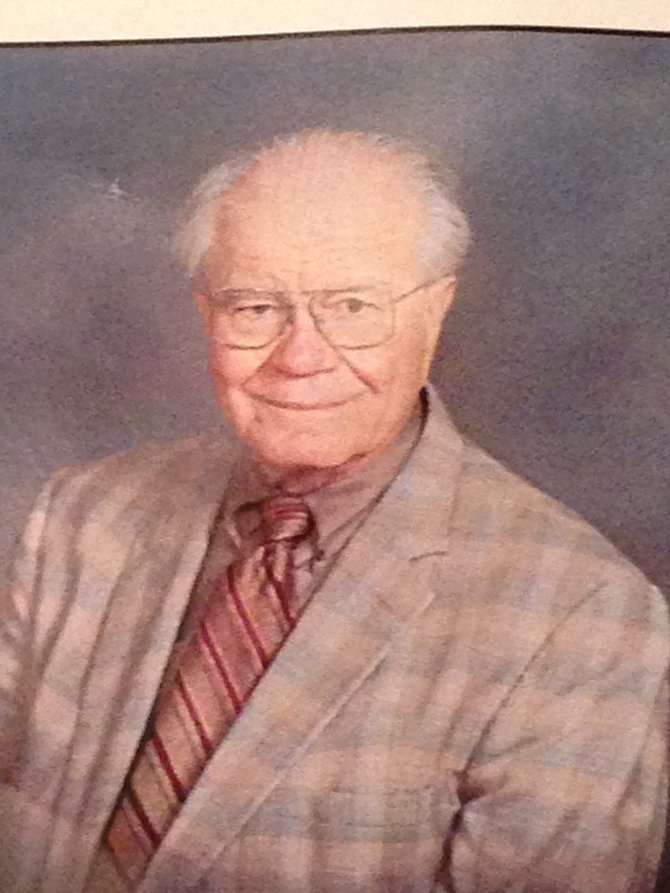 Dr. Christopher Earl "Doc" Kennemer

Stories this photo appears in:

Dr. Christopher Earl "Doc" Kennemer remembered for his service to the Great Falls community.
Dr. Christopher Earl "Doc" Kennemer, Great Falls resident, volunteer firefighter and local representative of Santa Claus, made sure that Santa got off to a good start for 30-plus holiday seasons during the annual Great Falls Village Centre Christmas Tree Lighting event. In return, on Saturday, Sept. 28, personnel from the Great Falls Volunteer Fire Department and the Fairfax County Fire and Rescue Department joined with Kennemer family and friends to give Kennemer a fitting send-off at a standing-room-only memorial service held at Great Falls United Methodist Church where he had taught Sunday school and been an active member for more than 35 years. Always on call, all fire department personnel were seated with easy access to exits or stationed outside the service so they could respond if needed elsewhere.