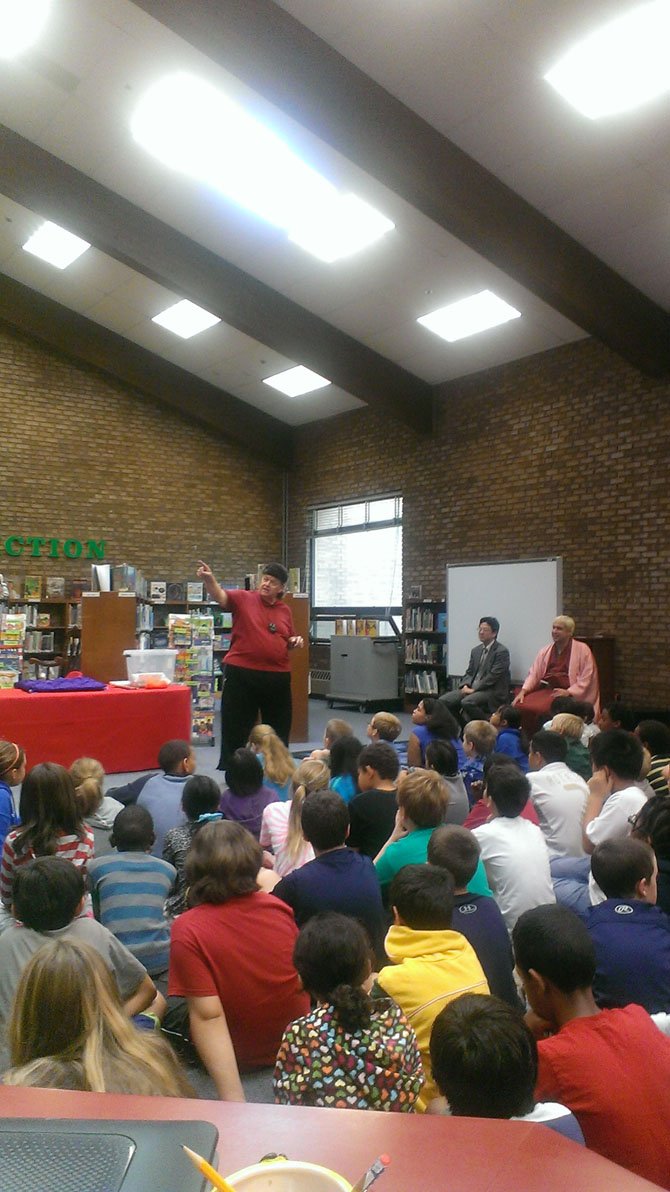 Gary Lloyd as Davy Crockett in a performance at Newington Forest Elementary in Springfield on Friday, Sept. 27.
Stories this photo appears in:
Japanese and American storytellers perform for Newington Forest Elementary.
The students of Newington Forest Elementary school gathered around in their school library early Friday morning Sept. 27 in anticipation to see two cultures collide: American storyteller Gary Lloyd, and Japanese trained storyteller, Katsura Sunshine. The two were welcomed to the school to put on their own one-man story telling performance for the students and teachers.